About Wix
Wix is a website building and publishing platform which helps users create professional websites exactly the way they want, with a drag and drop website builder, designer-made templates, and more. Wix offers users a few different ways to build their site, including Wix Artificial Design Intelligence (ADI), Wix Editor, and Wix Code, depending on whether the user is creating a site for the first time or a pro.
Wix ADI allows users to build a unique site with professional text, images and more, while Wix Editor gives users design freedom with advanced functionality and easy drag and drop. Wix Code enables users to create state-of-the-art sites & apps. Essential Wix essential features include simple drag and drop, mobile-friendly optimization, custom domain names, and one-pager websites, as well as beautiful blogs, social buttons and online stores. Users can manage site design with templates, an image editor, and high-resolution stock images, plus video backgrounds, and more.
Wix supports a range of business tools including site analytics, an SEO wizard, and personalized mailbox, as well as communication and financial tools. Email marketing technology allows users to create, send and share emails about sales, new products, services or events easily. Wix also offers different support options like a 24/7 help center, knowledge base, video tutorials and walkthroughs, and phone calls.
Key benefits of Wix
Advanced HTML5 Technology: Wix is the only drag and drop website editor that offers users HTML5 capabilities.
Hundreds of Designs: Perfect both for business website and a personal portfolio.
Customizable: Change colors, text, backgrounds, pics & more to create a unique site.
Top Grade Hosting: Wix is dedicated to providing users with the best, most reliable hosting, 100% free.
Mobile. Facebook. Blog: All users need in one place. Create websites, mobile sites, Facebook pages & blogs too.
Markets
Australia, Brazil, Canada, China, Germany
and 6 others
, United Kingdom, Israel, India, Japan, Mexico, United States
Supported Languages
English, French, German, Italian, Japanese
and 3 others
, Portuguese, Russian, Spanish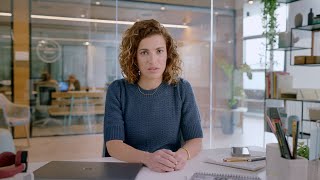 Total features of Wix: 80
ACH Payment Processing
API
Accounting
Alerts/Notifications
Appointment Management
Booking Management
Calendar Management
Campaign Management
Cataloguing/Categorisation
Chat/Messaging
Collaboration Tools
Commenting/Notes
Communication Management
Contact Management
Content Management
Credit Card Processing
Customer History
Customisable Branding
Customisable Forms
Customizable Fields
Customizable Templates
Data Security
Design Management
Drag & Drop
Email Distribution
Email Marketing
Event Triggered Actions
Financial Management
Form Builder
Forms Management
Geographic Maps
HTML5 Technology
Image Editing
Image Library
Inventory Management
Invoice Management
Kitting
Knowledge Base Management
Landing Pages/Web Forms
Moderation
Multi-Channel Communication
Multi-Language
Multi-Store
Online Booking
Online Booking Tools
Online Forums
Online Store Builder
Order Management
Order Tracking
Post Management
Pre-built Templates
Preview Functionality
Product Catalog
Promotions Management
Ratings / Reviews
Real Time Editing
Real Time Notifications
Real-time Updates
Reporting/Analytics
Reservations Management
Responsive
SEO Management
SSL Security
Sales Tax Management
Search/Filter
Shipping Management
Shopping Cart
Social Advertising
Social Media Integration
Subscription Management
Survey Builder
Templates
Third Party Integrations
Video Management
Visitor Tracking
WYSIWYG Editor
Website Analytics
Website Integration
Website Management
eCommerce Management
Marketing 360
#1 Alternative to Wix
Marketing 360 is trusted by over 20,000 small businesses. Business owners use our business growth platform because the...
Odoo
#2 Alternative to Wix
Odoo is a fully-integrated, customizable, and open-source suite of business applications. A majority of the business...
Squarespace
#3 Alternative to Wix
Squarespace is the all-in-one platform to build a beautiful website, online store, or portfolio. Drive traffic to your...
monday.com
#4 Alternative to Wix
monday.com is a cloud-based Work OS, where teams create workflow apps in minutes to run their processes, projects, and...
---
Already have Wix?
Software buyers need your help! Product reviews help the rest of us make great decisions.
Write a Review!
Showing 5 reviews of 6,301
Industry: Entertainment
Company size: 2-10 Employees
Used

Weekly

for

2+ years

Review Source
Overall rating
Value for Money

Ease of Use

Customer Support

Likelihood to recommend

9.0

/10
Perfect for Service-Related Businesses
Reviewed on 30/04/2021
Wix has been my favorite platform to promote my products but in 2021, I decided to switch things up...
Wix has been my favorite platform to promote my products but in 2021, I decided to switch things up and create a Shopify store with a domain name because Wix was not helping me generate sales at all. It became too pricey, too complicated, and the packages didn't offer discount options during the pandemic, so I had to hire a freelancer from Upwork. The Wix experts never communicated well with me, were slow when providing the service, and did not complete the project.
Pros
My favorite part of the software is the videomaking tool. Along with the videos I create, I can post them in a template through Wix and send my newsletters to my subscribers and customers. Wix does a great job of keeping a track of my subscribers and having an organized analytics page. I don't think Wix is disorganized at all. It can be pricey for the different type of services to make my website stand out on Google search, but there are discounts from time to time.
Cons
My least favorite part of Wix is how it is weak in sales. I had to create a Shopify store to promote the sales part of my business because Wix is more efficient for service-related companies. When I do use the videomaking feature, there aren't that many video templates to choose from. Instead, I am limited on the template designs. For music, it is endless, but I don't plan to use every type of audio in my videos. The other issue is price. I hired a freelancer from Wix to help me with my SEO and it was $100 for just linking SEO and I thought it was too pricey. I ended up using Upwork to hire someone else to help me promote my products. The freelancers signed up in Wix (also called Experts) are not good with communication and they are too expensive.
Reasons for Switching to Wix
I decided to keep Wix but I don't see myself trying to generate sales on there. I have created a Shopify account to generate sales and income while my Wix will be used as a portfolio website. It is just used to generate traffic, not generate sales. The traffic I receive to Wix will be used to generate sales on Shopify.
Industry: Marketing & Advertising
Company size: 2-10 Employees
Used

Daily

for

2+ years

Review Source
Overall rating
Value for Money

Ease of Use

Customer Support

Likelihood to recommend

8.0

/10
After 15 years of use I still love it!
Reviewed on 28/08/2021
Dispute the non existent customer service I have loved wix.
Dispute the non existent customer service I have loved wix.
Pros
I've been using Wix for over 15 years and I still love it! The sites are still fast, very easy to build a great looking site, and they have a lot of great templates! I also love the other features they offer such as the AI web designer, logo designer, mailbox options, and even business number.
I've designed hundreds of sites through wix and I absolutely love wix! There are a few annoyances which I'll list below.
Cons
The biggest thing for me is the customer service. Whenever I've had technical issues they really have been hard to contact and not quick to respond.
The other issue I have is the business phone number. It really is disappointing. When a call comes through it displays my business name, not who's calling. So I can't see if it's a client or spam (and spam happens a lot). I contacted them about this several times and never heard back. Stick with Sideline in my opinion.
Reasons for Switching to Wix
I could write a very long section here but I'll just say Wix runs circles around Squarespace. I tried going to Squarespace from wix because it was supposed to be so easy but once I wanted to customize anything it was either harder than wix or just not possible. Wix hands don is still the best.
Industry: Media Production
Company size: Self Employed
Used

Weekly

for

2+ years

Review Source
Overall rating
Value for Money

Ease of Use

Customer Support

Likelihood to recommend

7.0

/10
Très bon site et super facile à utilisé pour les e-commerces
Reviewed on 18/05/2021
J'adore créé des sites avec wix pour vendre des objets pour mes abonnés YouTube le problèmes c'est...
J'adore créé des sites avec wix pour vendre des objets pour mes abonnés YouTube le problèmes c'est que je n'est jamais de clients car ils penses à une arnaque vu que je prenais pas l'option payantes et qu'il y a marquer Wix dans l'url.
Certains de mes (anciens) amis en on profité pour m'arnaquer en disant que si je leurs envoient un produits gratuit il pourrait me faire de la visibilités et aux final rien.
Ce site à du potentiel on peut faire se qu'on veut dessus mais si on débourse pas d'argent personne ne connaîtra notre site et le verra.
Pros
J'aimes beaucoup le fait qu'il y est une possibilités gratuites et ceux à durée indéterminé qui nous permet donc de l'utilisé gratuitement si l'on veut.
Tout est à disposition on peut mettre pas mal de choses sur notre site et ceux même avec l'option gratuite, on peut avoir un site plutôt complet.
On peut aussi mettre un planning à disposition et on peut aussi créé plusieurs pages qui seront liés chacune les unes aux autres ultra facilement.
On peut aussi masquer, démasquer et supprimer certaines pages et articles si on veux les publiés, les améliorés ou tout simplement les supprimés.
On peut aussi faires des sites super beau et super instructifs ont peut aussi modifier le fond on peut rajoutés des images personnalisés et on peut choisir si la tva est imposables ou pas sur nos produits on peut aussi faire des frais de livraison différent pour diverses pays. On peut aussi vendre des objets virtuelles tels que des livres, pdf...
On peut aussi affiché des compteurs de combiens de gens sont venus sur cette pages des compte à rebours si par exemple si on fait des promotions/réductions. On fixent nous mêmes les prix ont peut aussi faire des achats test voir si tout se passent bien.
Ont peut aussi mettre en place des emails automatique pour les boîtes mail. Ont peut aussi en créé pour les gens qui ont abandonné leur panier.
On peut mettre un tchat rapide à disposition et plein d'autres options.
Cons
Le problèmes le plus importants à mes yeux c'est que pour avoir un url personnalisé sans qu'il y est marquer wix il faut payé pareille pour si l'on veut attiré des clients pour boosté notre site il faut prendre l'offre Wix.
Il n'y a pas de période d'essai et quand on veut ouvrir sa boutique en ligne avec 0€ on peut pas. Pareille si on ne veux pas de publicités sur notre site il faut prendre l'offre payantes.
Du coup le gros moins de Wix c'est qu'il faut payer obligatoirement pour que sont sites soit vue par des gens et pour avoir plein d'autre possibilité.
Industry: Sports
Company size: 2-10 Employees
Used

Daily

for

2+ years

Review Source
Overall rating
Value for Money

Ease of Use

Likelihood to recommend

9.0

/10
Fast and Easy
Reviewed on 03/06/2021
My overall experience with Wix has been extremely positive. My sites are put up and edited quickly,...
My overall experience with Wix has been extremely positive. My sites are put up and edited quickly, and can be completely overhauled and changed at any time. The drop and drag features make it a snap for novice users.
Pros
I have three sites up and they are simple to build and edit. The software is terrific for small businesses that don't have an "IT" person on staff and need to get things updated quickly. There are plenty of options in terms of templates, fonts, buttons, graphics, and more.
Cons
The only negative thing is having to purchase multiple custom emails. It's a bit pricey for small businesses. It would be nice if you received three emails as the standard purchase.
Reasons for Choosing Wix
Price and quality- Wix was better in both areas.
Reasons for Switching to Wix
I chose Wix because of the ease of use and the sites look more professional.
Industry: Information Technology & Services
Company size: 11-50 Employees
Used

Daily

for

6-12 months

Review Source
Overall rating
Value for Money

Ease of Use

Customer Support

Likelihood to recommend

10.0

/10
The only way to be a full stack developer without coding.
Reviewed on 15/07/2021
If you want to become a Full Stack web developer without learning HTML, CSS, PHP and JavaScript...
If you want to become a Full Stack web developer without learning HTML, CSS, PHP and JavaScript then WIX is the best CMS for you to choose. I've introduced a lot of friends to use WIX and they really enjoy it. I am now part of the WIX family.
Pros
After some few years in the web development world, I wanted the best CMS with more features that can help me design my websites without stressing on too much coding. Wix was there to rescue me. With Wix I can develop tons of websites within a week without CODING. This is so far the best CMS for every web developer. It is also easy for everyone to learn, customer and use.
Cons
I need more feature in Wix CMS because I'm stack and I won't use any CMS except. I don't have any problem with the price. It is very cool.
Reasons for Choosing Wix
I also wanted a CMS that comes with a lot of features and also very simple for everyone to use.
Reasons for Switching to Wix
Very simple to use and customize. I always do magic anytime I use WIX.
Wix FAQs
Below are some frequently asked questions for Wix.
Q. What type of pricing plans does Wix offer?
Wix offers the following pricing plans:
Starting from: EUR 4.50/month
Pricing model: Free Version, Subscription
Free Trial: Not Available
Q. Who are the typical users of Wix?
Wix has the following typical customers:
Self Employed, 2-10, 11-50, 51-200, 201-500, 501-1,000, 1,001+
Q. What languages does Wix support?
Wix supports the following languages:
English, French, German, Italian, Japanese, Portuguese, Russian, Spanish
Q. Does Wix support mobile devices?
Wix supports the following devices:
Android (Mobile), iPhone (Mobile)
Q. What other apps does Wix integrate with?
Wix integrates with the following applications:
123FormBuilder, AdScale, Bablic, Bling, CakeMail, Cart2Cart, ConveyThis, Dropbox Business, Elfsight, Envia, Eventbrite, Facebook, Formilla.com, Google Ads, Google Analytics, Google Drive, Google Workspace, Importify, Instagram, JivoChat, Klaviyo, LiveChat, MailMunch, Mailchimp, Modalyst, Multiorders, Outvio, Overtok, POWR, PayPal, Picreel, Poptin, Printful, Privy, ProveSource, Quickbooks Online, RumbleTalk, Scalify, Schedulista, SendCloud, ShipBob, ShipStation, Shippo, Smile.io, SoundCloud, Spocket, Syncee, Tidio, Tiny ERP, Twitter, UserWay, Visitor Analytics, Vosfactures, Weglot, Wordtune, rankingCoach
Q. What level of support does Wix offer?
Wix offers the following support options:
Email/Help Desk, FAQs/Forum, Knowledge Base, Phone Support, Chat
Related categories
See all software categories found for Wix.