Project and work management for teams of all sizes.
About Asana
Asana helps teams orchestrate their work, from small projects to strategic initiatives. Headquartered in San Francisco, CA, Asana has more than 89,000 paying customers and millions of free organizations across 190 countries. Global customers such as Allbirds, Sephora, Sky, Spotify, Viessmann and Woolworths rely on Asana to manage everything from company objectives to digital transformation to product launches and marketing campaigns.
Asana is a work management solution that enables team collaboration and communication. Use Asana to manage initiatives, create projects, and then to create tasks within these projects. Assign tasks to your teammates, add them as task followers, share projects with them, or mention them in task comments to keep everyone in the loop.
Asana removes the need for spreadsheets and email in order to collaborate and communicate around projects. Share notes on task descriptions and upload attachment to tasks, follow and search public tasks, combine related tasks with one click, organize tasks by priority, establish your workflow, receive notifications on updates and task completions, and add due dates to tasks. You then receive notifications for all tasks you're assigned, work you care about, or projects you're a member of in your Asana Inbox.
Asana enables teams to plan, organize, and track the progress of each teammates tasks. The multiple workspaces give you a place to organize multiple teams, projects and tasks and to stay updated on progress without the need for back-and-forth email threads.
The Asana mobile app for iOS and Android provides access to Asana no matter where you are. You can also add and access data in Asana programmatically through a simple REST API.
Key benefits of Asana
• Organize your work into shared projects as lists or kanban boards for your initiatives, meetings, and programs.
• Use Timeline, a Gantt-style view, to see how each piece of your project fits together so you can start projects on the right foot and hit your deadlines.
• Keep the same task in multiple projects to show work in different contexts without duplicating efforts.
• Prevent accidental changes to your projects or templates by allowing certain project members to make only task comments, while still giving them access to information in the project.
• Comment directly on a task, to clarify exactly what needs to be done, and mention teammates or other work in Asana so everyone and everything stay connected. Quickly acknowledge tasks with pre-populated quick responses.
• Share the current state of the project with stakeholders and populate Portfolios with this information.
• Use My Tasks to plan your day with a prioritized to-do list.
• Track all your initiatives with project Portfolios. Portfolios show you the real-time status, priority, and progress of all your projects, so you have an accurate view of how you're tracking toward your goals.
• See any list of tasks on a Calendar to get a clear view of when work is due.
• Create teams to organize your projects and connect teammates with a shared calendar and conversations. You can also control team privacy settings.
• Limit access to any project, create hidden teams for sensitive work, or make public teams and projects for access by your entire organization.
• Designate Organization admins who can add, remove, and manage members and their settings, and enforce password complexity. Asana Enterprise customers have additional controls with SAML and our Admin API.
• Integrate with other tools your team already uses, like G Suite, Slack, Microsoft, Chrome, Github, and more.
• Asana's mobile app helps you track work and stay up to date on the go. Just like the web app, you can use it to create tasks and projects, have conversations about them, and get updates on their progress on and offline.
Markets
United States, Canada, United Kingdom, Australia, China
and 5 others
, India, Japan, Germany, Brazil, Mexico
Supported Languages
English, French, German, Japanese, Portuguese, Spanish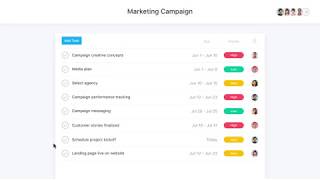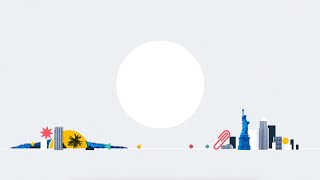 Total features of Asana: 138
@mentions
API
Access Control
Activity Dashboard
Activity Tracking
Agile Software Development
Applicant Tracking
Archiving & Retention
Asset Management
Assignment Management
Automated Scheduling
Automatic Backup
Automatic Notifications
Availability Indicator
Budgeting
Bug Tracking
CRM Integration
Calendar Management
Calendar Sync with Google
Campaign Management
Campaign Planning
Campaign Scheduling
Capacity Management
Catalog Management
Categorization
Charting
Chat
Client Management
Collaboration Tools
Collaborative Review
Collaborative Workspace
Commenting
Communication Management
Communications Calendar
Configurable Workflow
Custom Charts
Custom Fields
Custom Forms
Customizable Reporting
Dashboard Creation
Data Filtering
Data Import/Export
Data Mapping
Data Synchronization
Data Visualization
Deadline Management
Document Management
Document Storage
Drag & Drop Interface
Email Integration
Email Notifications
Employee Management
Employee Onboarding
Employee Time Tracking
Event Management
Feedback Collection
File Management
Filtered Views
Forms Management
Full Text Search
Gantt Charts
Goal Setting / Tracking
HR Management
Help Desk Management
Idea Ranking
Ideation
Inbox Management
Instant Messaging
Issue Management
Issue Tracking
Knowledge Base Management
Microsoft Outlook Integration
Milestone Tracking
Monitoring
Multi-Channel Management
Multi-Channel Marketing
Multi-Department / Project
Multi-Language
Multiple Projects
Multiple User Accounts
Permission Management
Personalized Profiles
Planning Tools
Prioritizing
Progress Reports
Progress Tracking
Project Management
Project Notes
Project Planning
Project Templates
Project Time Tracking
Project Tracking
Project Workflow
Projections
Question Library
Real Time Data
Real Time Notifications
Real Time Updates
Recurring Tasks
Reminders
Remote Access
Remote Control
Reporting & Statistics
Request Assignment
Request Routing
Resource Allocation
Resource Management
Rules-Based Workflow
Search Functionality
Single Sign On
Status Reporting
Status Tracking
Strategic Planning
Summary Reports
Supplier Management
Support Ticket Management
Support Ticket Tracking
Surveys & Feedback
Tagging
Talent Acquisition
Task Management
Task Planning
Task Scheduling
Task Tracking
Team Calendars
Template Management
Third Party Integration
Time & Expense Tracking
Timeline Management
Timer
To-Do List
Training Management
User Photos
Video Management
Volunteer Management
Web Forms
Workflow Management
iCalendar Support
Samepage
#1 Alternative to Asana
Samepage is award-winning collaboration & project management software. Progress is shown in real time and helps teams...
Teamwork
#2 Alternative to Asana
Work and project management software that helps in-house teams & agencies improve collaboration, visibility,...
Wimi
#3 Alternative to Asana
Wimi is an all-in-one collaboration tool that helps teams save time daily. Wimi integrates all essential services for...
Jamespot
#4 Alternative to Asana
All-in-one collaborative platform with the required applications to efficiently boost your teams on a daily basis.
---
Already have Asana?
Software buyers need your help! Product reviews help the rest of us make great decisions.
Write a Review!
Showing 5 reviews of 9,515
Industry: Broadcast Media
Company size: 11-50 Employees
Used

Daily

for

1+ year

Review Source
Overall rating
Value for Money

Ease of Use

Customer Support

Likelihood to recommend

10.0

/10
Fantastic task management software!
Reviewed on 19/02/2021
I started using this software at a previous job then, when starting here, quickly found out that...
I started using this software at a previous job then, when starting here, quickly found out that not all task-management tools are created equal. The one we were using was not very functional and people tasks were constantly getting lost in the shuffle.
The other website designer that started after me had also used Asana before so we started using it to manage the development of the site we were designing. We told another team about it and they started using it as well. It eventually caught on and we convinced the higher-ups to purchase an upgraded plan and implemented it company wide.
There are so many great features. It's impossible to narrow down my favorite. But I will say that it makes managing tasks so easy and helps my addled brain stay organized and focused. There are different modes for how you view your tasks allowing users to choose one that they prefer. For example, there's a calendar view, a list view, a Trello-type layout, and more. I also LOVE that it's offers so much flexibility in how tasks are organized. You can set up different teams and assign certain people to be in those teams. Within the teams you can create projects, then breaks those down into tasks. Within the teams you can create multiple levels of subtasks - for example, a subtasks inside a subtasks inside the main task. This is a really great feature for me, being a website designer, because there are so many steps involved in creating a site.
Pros
What's not to like?! The customer service is great, there are multiple training videos to help you learn about all the different features and how to use them, it's GREAT for staying organized when you have a million different projects you are working on at once, it makes delegating projects and tasks very easy...
Beyond all the great task-related features, one of my favorite things is the quirky animations - when marking complete on a task you'll occasionally get a celebratory animation (kind of a geeky, digital pat on the back) my favorite being a unicorn that flies across your screen. This is obviously not something that's necessary or a way to help users stay more organized, but it is fun and adds a little extra flair to the software. (Yes, it's the little things that excite me. 😆)
Cons
As with any software that is customizable and has a lot of features, there is a learning curve to using Asana. There are so many different settings and features, it can take a while to learn the ins and outs of using it. But, as I already said previously, they provide a plethora of training videos and have excellent customer service when you need to contact them.
One specific thing I wish was different is how the repeating tasks are set up. As of now, when a task is set to repeat, the next task doesn't show up until the previous one has been marked as complete. It would be nice to see all the repeating tasks (especially in the calendar format) so you can get an accurate view of all the tasks you have coming up for the upcoming months. It's not a major inconvenience, but something I would suggest that the developers implement in a future update.
Industry: Internet
Company size: 201-500 Employees
Used

Daily

for

2+ years

Review Source
Overall rating
Value for Money

Ease of Use

Customer Support

Likelihood to recommend

9.0

/10
Asana is a solid project management web app but advanced features come at a cost
Reviewed on 24/02/2021
We use Asana to get organized and stay organized across teams. The ability to stitch together...
We use Asana to get organized and stay organized across teams. The ability to stitch together workflows between Asana and other web apps makes it a very flexible tool in our tech stack.
Pros
The ease of setting up multiple projects and the ability to assign teams to different projects at the same time. The combination of input forms, gantt charts, calendar views, and kanban board are really powerful and useful for different types of projects. Integration with other apps such as Zapier, HubSpot are key.
Cons
The user interface is too complex and overwhelming. Errant clicks create new tasks and archives unfinished tasks because almost the entire screen area is clickable for one function or another. Advanced features that make tools more useful such as a more advanced input form with logic jumps require a more premium tier of subscription.
Industry: Mining & Metals
Company size: 11-50 Employees
Used

Daily

for

2+ years

Review Source
Overall rating
Value for Money

Ease of Use

Customer Support

Likelihood to recommend

7.0

/10
Easy to use and quite straightforward
Reviewed on 13/04/2020
The first thing I find it very useful is that it helps a lot to manage my time and set priorities...
The first thing I find it very useful is that it helps a lot to manage my time and set priorities for different tasks. Because of its ability to be in different projects features, it will be quite handy for the ones who involve in different teams of a company like HR, Project Management.
Pros
It's quite easy to use and it has helped me a lot to keep track of my daily tasks. I find it very satisfying to complete the tasks right after i finish them. It is also handy for the management team to review everyone's tasks and how they're doing at the end of the day. It has already got essential features for task management even in free version, but I'd love to go premium later.
Cons
I hope it could provide more features like insights and trends in free version. But it is still okay to see the general insights of your work.
Response from Asana
Hi there, thanks for taking the time to share your thoughts and feedback with us. We're grateful for your honest feedback and we're glad you feel we're on the right track!
If you've any follow-up questions, please let us know via our support team (asana.com/support) or community forum (forum.asana.com), we'll be more than happy to help!
Industry: Commercial Real Estate
Company size: 51-200 Employees
Used

Daily

for

2+ years

Review Source
Overall rating
Ease of Use

Likelihood to recommend

7.0

/10
Do you like lists? WOULD YOU LIKE MORE LISTS?
Reviewed on 27/01/2021
We tracks projects/Deals over 5 teams with lots of timescales and deliverables. We are trying to...
We tracks projects/Deals over 5 teams with lots of timescales and deliverables. We are trying to cut down on tools because we are spread across too many of them. In the beginning, there was order and decorum, right now, it's hard to find things, and silo'ed departments are doing better than cross-functionals.
Pros
We spent about 4 months talking about the move from Trello to Asana, and about 2 months implementing it. Asana has a great project tracking abilities, and for us, the ability to put the same projects in different portfolios (think folders) was key as many different departments need vision into the same projects, but don't want to organize/think like a different department. I like the integration with slack.
Cons
Right now we are in list overload. I literally have over 200 tasks overdue in Asana right now, and it can stress you out so much, you just want to avoid the whole thing all together. Also, if you company likes to iterate a lot, it can be hard to find what you're looking for, because rules keep changing. Right now it's a mess, and I'm sure that has more to do with us than Asana. We're 80 people, we're on the way to be 200, and I'm worried about how much crazier it will get. Also, I don't like that everyone has full view into all my tasks. Somethings would be nice to be private.
Industry: Education Management
Company size: 51-200 Employees
Used

Daily

for

1+ year

Review Source
Overall rating
Value for Money

Ease of Use

Customer Support

Likelihood to recommend

10.0

/10
Practical way to manage my daily task and project
Reviewed on 03/02/2021
Overall, Asana is one of the most complete Project Management that i ever tried and use. Increasing...
Overall, Asana is one of the most complete Project Management that i ever tried and use. Increasing our effectiveness in planning and tracking a project progress is never a issue with Asana. Deploying a complex project is possible with the help of Kanban method to help us plan the project carefully with visual aid.
Pros
I really like that my team and I can collaborate on project and task easily. The Gantt chart let us to planning a project effectively as we can visualized the activities that related with the project. Resource space has unlimited size that we can add to the project and view which project is dependable or assign to the resource.
Cons
There are not much downside that i can thinking while operating this software. The feature is well build and really responsive with my need in completing my project and daily task. The only thing that i think that they should improve is the video tutorial, there are some of the feature that not covered by the video tutorial.
Asana FAQs
Below are some frequently asked questions for Asana.
Q. What type of pricing plans does Asana offer?
Asana offers the following pricing plans:
Starting from: $11.99/month
Pricing model: Free, Subscription
Free Trial: Available
Asana Basic: Free Asana Premium: AU$11.99 per user, per month Asana Business: AU$26.99 per user, per month Asana Enterprise: Contact Asana for pricing information.
Q. What are the main features of Asana?
Asana offers the following features:
Activity dashboard
Activity feed
Assignment tracking
Automatic updates to inbox/ email
Bug tracking
Calendar management
Completion tracking
Configurable workflow
Custom fields
Custom views and calendars
Dashboard creation
Due date tracking
Email bridge
File management
Focus Mode and My Tasks list
Goal & milestone tracking
Inbox management
Multiple workspaces
Progress tracking
Project Sections and Search Views
Project conversations
Project permissions
Project planning
Project workflow
Real-time changes
SSO
Search functionality
Status reporting
Subtasks
Task and project creation
Task assignment
Task attachments
Task commenting
Task conversations
Task management
Task prioritizing
Task reminders and notifications
Template management
Third party integrations
User access controls
Q. Who are the typical users of Asana?
Asana has the following typical customers:
Small Business, Large Enterprises, Non Profit, Freelancers, Mid Size Business
Q. What languages does Asana support?
Asana supports the following languages:
English, French, German, Japanese, Portuguese, Spanish
Q. Does Asana support mobile devices?
Asana supports the following devices:
Android, iPhone, iPad
Q. What other apps does Asana integrate with?
Asana integrates with the following applications:
Bitium, Cronforce, DEEP Intranet, Dropbox Business, Glip, Hubstaff, SeamlessGov, Slack, Usersnap, Zapier
Q. What level of support does Asana offer?
Asana offers the following support options:
FAQs, Forum, Knowledge Base, Online Support, Video Tutorials
Related categories
See all software categories found for Asana.