About FreshBooks
If you are a service-based business, FreshBooks is designed for you. If you are a designer, a marketing agency, a plumber, an IT professional, a lawyer, an architect, a web professional – if you create value for your customers by applying your time and expertise to other people's problems – FreshBooks is built specifically for you.
We uphold a longstanding tradition of providing extraordinary customer service and building a product that helps save you time because we know you went into business to pursue your passion and serve your customers – not to learn accounting.
Key benefits of FreshBooks
- Wow your clients with professional looking invoices that take only seconds to create
- Use automatic checks and balances to ensure accuracy and compliance, while financial info helps you make smart business decisions and working with your accountant even easier.
- Wave goodbye to that shoebox of receipts. Easily log and organize expenses in FreshBooks to track every dollar spent so you're always ready for tax time.
- Never forget to bill for another hour. Automatically pull your tracked time onto your invoice so you're always invoicing for exactly what you're worth.
- FreshBooks integrates with over 100 great apps to streamline your business,
help you connect with your team and clients, and better understand your business.
- Get paid up to 11 days faster when you accept credit cards online in FreshBooks. Say hello to automatic deposits, and goodbye to chasing clients for checks.
- Wondering if you're turning a profit or need to switch gears? In FreshBooks, your dashboard shows you, at-a-glance, where you stand so you know where to focus and can run your business like the boss you are.
- Talk to a real live human anytime you have a question, 8am-8pm ET, Mon-Fri.
Markets
Australia, Brazil, Canada, China, Germany
and 10 others
, United Kingdom, India, Japan, Mexico, Netherlands, Norway, New Zealand, Singapore, United States, South Africa
Supported Languages
English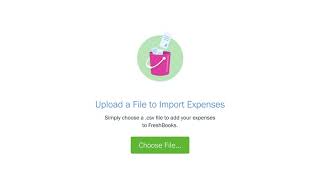 Total features of FreshBooks: 97
ACH Payment Processing
API
Accounting
Accounting Integration
Accounts Receivable
Activity Dashboard
Activity Tracking
Alerts/Notifications
Attendance Tracking
Automatic Billing
Automatic Time Capture
Bank Reconciliation
Billable & Non-Billable Hours
Billable Items Tracking
Billing & Invoicing
Billing Portal
Billing Rate Management
Calendar Management
Client Management
Client Portal
Collaboration Tools
Contact Database
Contact Management
Core Accounting
Credit Card Processing
Currency Conversion
Customisable Branding
Customisable Invoices
Customizable Templates
Dashboard
Data Import/Export
Data Visualization
Deferred Billing
Discount Management
Document Storage
Document Templates
Electronic Payments
Email Invitations & Reminders
Email Management
Estimating
Expense Claims
Expense Tracking
Financial Analysis
Financial Management
Financial Reporting
General Ledger
Hourly Billing
Invoice History
Invoice Management
Invoice Processing
Mobile Access
Mobile App
Mobile Payments
Mobile Receipt Upload
Mobile Time Tracking
Multi-Currency
Multi-Language
Multi-Period Recurring Billing
Multiple Billing Rates
Online Invoicing
Online Payments
Online Time Tracking Software
Partial Payments
Payment Processing
Payroll Management
Performance Metrics
Profit/Loss Statement
Project Accounting
Project Billing
Project Management
Project Planning
Project Time Tracking
Project Tracking
Projections
Proposal Generation
Quotes/Estimates
Real-time Updates
Receipt Management
Recurring Invoicing
Recurring/Subscription Billing
Reminders
Reporting & Statistics
Reporting/Analytics
Sales Tax Management
Search/Filter
Spend Control
Status Tracking
Tax Calculation
Tax Management
Third Party Integrations
Time & Expense Tracking
Time Tracking
Time Tracking by Client
Time Tracking by Project
Timer
Timesheet Management
Visual Analytics
HarmonyPSA
#1 Alternative to FreshBooks
HarmonyPSA supports the entire business lifecycle, from lead generation to contract renewal. It is designed specifically...
BQE Core Suite
#2 Alternative to FreshBooks
People and projects are the core of your professional service firm. That's why BQE Software created BQE CORE, an...
Avaza
#3 Alternative to FreshBooks
Avaza is a business management solution which includes features for project management, resource scheduling, online...
BigTime
#4 Alternative to FreshBooks
BigTime is the access-anywhere operating system behind the greatest professional services teams on the planet. See how...
---
Already have FreshBooks?
Software buyers need your help! Product reviews help the rest of us make great decisions.
Write a Review!
Showing 5 reviews of 3,530
Industry: Computer & Network Security
Company size: 2-10 Employees
Used

Daily

for

2+ years

Review Source
Overall rating
Value for Money

Ease of Use

Customer Support

Likelihood to recommend

10.0

/10
Simple, yet powerful cloud based invoicing with project management
Reviewed on 11/03/2021
We still love Freshbooks for our day to day use. We use the totals and tax reports for our...
We still love Freshbooks for our day to day use. We use the totals and tax reports for our accountant who use another product to do the "real" accounting.
We use this for billing and the clients love it.
Pros
When we were small, we would use Freshbooks exclusively for invoicing (recurring is a life saver) and project management for invoicing our time.
We love the payment reminders (30, 60, 90 days)
Cons
Ticketing system was poor, so we use another program that will sync with Freshbooks.
Alternatives Considered
Xero
Reasons for Switching to FreshBooks
We liked the simplicity and our outsourced partners were using it, so it was just easier all around.
Industry: Media Production
Company size: 2-10 Employees
Used

Daily

for

6-12 months

Review Source
Overall rating
Value for Money

Ease of Use

Customer Support

Likelihood to recommend

10.0

/10
Best Project Management for Small Business
Reviewed on 06/11/2020
If you ask me for a rating, I would give 8 out of 10. With a huge amount of features like invoicing,...
If you ask me for a rating, I would give 8 out of 10. With a huge amount of features like invoicing, Client Portal, Contact Management, Expense Tracking, Project Management make your business easy to manage. For people who are trying to start a new business, I would recommend the FreshBooks at first.
Pros
FreshBooks is very easy to use and has so many features that help you manage your business in a short time. They have excellent customer services. The most fascinating thing about FreshBooks is it has also mobile app and the UI design is so eye-catching. They create attractive invoices for clients. Another coolest feature of FreshBooks is "Proposal". This feature allows you to show the work and writing space and attach your customize pictures.
Cons
Although you can hardly find cons in FreshBooks. But sometimes something grabs notice. I think the least likable thing about FreshBooks is limiting users. Only one user can use FreshBooks. And the other one is the price. I think as a small business management tool, it is a little expensive than others.
Reasons for Switching to FreshBooks
I thought I have a small business, so I don't need to start with a big company. I just wanted a simple tool that fulfills my needs. And found them in FreshBook. Another thing I should mention that makes me choose FreshBooks over the QuickBooks is the referral system. Though I didn't refer anyone yet.
Industry: Marketing & Advertising
Company size: 11-50 Employees
Used

Monthly

for

2+ years

Review Source
Overall rating
Value for Money

Ease of Use

Customer Support

Likelihood to recommend

10.0

/10
Excellent invoicing software for the SMB
Reviewed on 13/09/2021
Overall, I can't recommend this software enough to any SMB. One thing that gets overlooked is how...
Overall, I can't recommend this software enough to any SMB. One thing that gets overlooked is how I've never experienced downtime. It's a really reliable product.
Pros
I appreciate how easy it is to set up a new client then invoice them with an option to pay online. It's also incredibly user-friendly for the client, so I never have to field questions like "where do I put in my credit card info again?" I also appreciate the companion app, which is not just a responsive version of the website. It's lighter on features but has all the features you need on the go.
Cons
This is minor, but I wish they would tell me when I reached the limit of new clients on my account before I tried to set up a new one. Currently, the process is that I set up a new client and when I push "submit" they direct me to upgrade my plan. That's annoying. Just tell me I'm at my limit before I put in my info so I can archive an old client first.
Reasons for Switching to FreshBooks
It was more expensive but it appeared less technical and easier to use. I'm really glad I chose freshbooks. Been a customer for 5+ years.
Company size: 51-200 Employees
Review Source
Not for everyone, or even most...
Reviewed on 24/02/2015
I've been using Freshbooks for the last couple of years, and at first it was a breath of fresh air...
I've been using Freshbooks for the last couple of years, and at first it was a breath of fresh air after getting away from Quickbooks (both online and desktop version prior to that). If you don't have a proficiency for accounting, systems like Freshbooks are great, so I enjoyed the simplicity of it. The problem is - it's just way too simple and there are some major gaps in functionality. Additionally, it's a stagnant system. Very little improvements or features were tweaked or added in the system during the entire time I used it which is pretty unusual for a web based service.
Freshbooks shouldn't even call themselves accounting, because their forte really is in time tracking and invoicing. I now use Freeagent and wish I'd switched sooner.
If you don't care about tracking profit margins on projects or really tracking expenses accurately at all, then Freshbooks might work for you.
Pros
Freshbooks gets plenty right. Tracking billable time against customers or customer projects is a breeze, and their invoicing and methods for collecting payments is really hard to beat. Plus, they integrate with so many other services, it makes it really easy to get addicted to.
The things I love most - and the main reasons I'm glad that I left Quickbooks for Freshbooks is:
Automated invoice reminders, which are totally flexible. This alone saved me a lot of time chasing down late payers.
Your customers get a really nice interface for viewing all their invoices online - although I will say I think I only have one or two clients who ever even used the client portal for doing that. Most of them just go to their email to retrieve the links for invoices or statements, but it is still a really nice feature.
Cons
No connections to your banking / credit card accounts. You can do this with expenses to some extent, but it's just awful to work with, when compared to Quickbooks, Xero, FreeAgent - pretty much anyone else. In order to use Freshbooks, you have to have some other software or service for managing the accounting aspects of your business. This ended up being a bad thing for me. I like having it all connected, and there are plenty of great alternatives for that, and some even charge less than Freshbooks.
My reasons for leaving Freshbooks? Freshbooks is downright awful at expenses...
You can't record non-billable expenses against a customer or project. If you want to record the expense without billing the customer for it, you cannot assign it to the customer or project. No easy way around that without messing up your accounting records.
And with expenses that you DO want to rebill the customer for, there's no easy, intuitive way to handle marking up those expenses for goods or services to make a profit on. In order to do that, you must first add the expenses to the customer invoice, and then modify each line item expense amount up to the amount you want the customer to pay.
You cannot record bills as you receive them your vendors. Say for example, you get an invoice from a programmer who did work for you on 4 different projects in a given time period. Most vendors will just send you an itemized invoice with all the billable time across the various projects. Well, you can't record it that way in Freshbooks. Each line item on your bill must be entered into freshbooks one line item at a time, and you cannot correlate them easily to know that they are all part of one bill/invoice. Freshbooks also can't help you with managing when your bills are due. That's accounting, which Freshbooks doesn't do.
Freshbooks solutions to their shortcomings with expenses is all handled with hacks and workarounds for how their system is currently built. They are not easy or intuitive and they also throw things off with your accounting reports.
Industry: Consumer Services
Company size: 2-10 Employees
Used

Daily

for

2+ years

Review Source
Overall rating
Value for Money

Ease of Use

Customer Support

Likelihood to recommend

10.0

/10
Don't Waist Your Money on Any Other Accounting Software
Reviewed on 05/08/2021
We struggled to find a solution that would allow us to easily track the time for multiple employees...
We struggled to find a solution that would allow us to easily track the time for multiple employees and make billing as simple as a couple of clicks. Most everything we used or tried required multiple systems that either didn't integrate at all or didn't integrate well, and required a lot of time to prep invoices and collect payments. Frehsbooks eliminated all of those issues and paid for itself in the first month.
Pros
It saves my team hours of time every month. It easy to manage clients, track subscriptions, track hours and send invoices. Oh and it makes taxes season a breeze! The milage tracking feature has saved me over thousands per year in taxes since they released it.
Cons
The only complaint I have with Freshbooks is the Expenses feature. It has the ability to connect to your bank account to automatically pull in your charges, however, it never stays connected to our bank and it becomes a hassle. But they are great about helping to resolve the issue when it happens.
Reasons for Choosing FreshBooks
We needed a system that was easier to use and required less management.
Reasons for Switching to FreshBooks
It was created by someone who was in the same industry and experienced the same problems I had, and because he built Freshbooks to solve those problems I knew it was the right solution for us.
FreshBooks FAQs
Below are some frequently asked questions for FreshBooks.
Q. What type of pricing plans does FreshBooks offer?
FreshBooks offers the following pricing plans:
Lite: $8/mth (first 6 months) Plus: $14/mth (first 6 months) Premium: $20/mth (first 6 months)
Q. Who are the typical users of FreshBooks?
FreshBooks has the following typical customers:
Self Employed, 2-10, 11-50, 51-200
Q. What languages does FreshBooks support?
FreshBooks supports the following languages:
English
Q. Does FreshBooks support mobile devices?
FreshBooks supports the following devices:
Android (Mobile), iPhone (Mobile), iPad (Mobile)
Q. What other apps does FreshBooks integrate with?
FreshBooks integrates with the following applications:
ActiveCampaign, Acuity Scheduling, Agile CRM, Ambassador, Artichoke, Asana, Authorize.Net, Autotask PSA, Avalara, Basecamp, Bench, Bidsketch, BigCommerce, Braintree, Calendly, Campaign Monitor, Capsule, Chrometa, Clio, Constant Contact, Dext Prepare, Eventbrite, Expensify, Expiration Reminder, Formstack Forms, Freshdesk, Fundbox, Geckoboard, Google Workspace, Gusto, HappyFox Help Desk, Highrise, HubSpot Marketing Hub, Insightly, Intervals, Justworks Hours, Keap, Klipfolio, LiveChat, Magento Commerce, Mailchimp, MinuteDock, OneSaas, PayPal, Payment Evolution, ProWorkflow, Proposify, RightSignature, Rydoo, Salesforce Sales Cloud, Shopify, Skyvia, Slack, Solve CRM, Square Payments, Stripe, Teachable, Teamwork, Todoist, Toggl Track, Trello, Universe, WooCommerce, WordPress, Wufoo, Yalla, Zapier, Zendesk, ZipRecruiter, noCRM.io
Q. What level of support does FreshBooks offer?
FreshBooks offers the following support options:
Email/Help Desk, FAQs/Forum, Knowledge Base, Phone Support, Chat
Related categories
See all software categories found for FreshBooks.