All-in-one management software built for small business
About Thryv
Thryv is the all-in-one management software built for small business. Unlike other software, Thryv integrates features like contact management, CRM, text (SMS) and email marketing, online listings and reputation management, online appointment booking, social media scheduling, payment processing, and more. Small businesses only need one tool, one login, and one screen to manage it all. Thryv works on iOS and Android-operated mobile device so business owners have completed access and visibility to Thryv on-the-go, 24/7.
Thryv starts with contact and customer management through its built-in, fully functional CRM. Businesses can manage their contact database, engage and nurture leads through scheduled communications, and gain insight into customers through enriched data analytics. Businesses can then communicate with contacts and customers through text (SMS) and email, all from one dashboard. Business owners can schedule automatic reminders to respond to client messages, or trigger appointment and payment reminders to clients in advance.
Businesses also use Thryv to establish an online presence, with consistent business listings across over 60 trusted sites as well as a custom web portal for engaging new and current clients. Thryv includes reputation management, so business owners can also monitor their online ratings and reviews, and respond to feedback quickly.
Thryv handles online appointment scheduling and booking management for one-on-one appointments, group classes, and other large-scale events. It includes calendar syncing, so business owners get insight into their staff's schedules. Schedule automatic reminders in advance to reduce the number of no shows. Let clients pay you upon booking, in advance, on a payment schedule or by installment, at the time of appointment, or later, all from Thryv. Thryv integrates with PayPal's Braintree to offer credit card processing and mobile card scanning at competitive, no surprises, rates.
Key benefits of Thryv
Contact and Customer Management: Manage your contact and customer database. Segment and filter data with custom tags to fit your business. Gain insights into every individual with automatic internet cross-referencing. Thryv searches the web and consolidates data from social profiles and online databases, linking it to your records.
Appointment Booking: Help clients book appointments, group classes, and events 24/7 with Thryv's online booking tool that integrates wth your website, business listings, and a custom online client portal. Then sync your team's calendars so you have visibility into your business's workload and team's time.
Social Media: Connect Thryv to top social media sites like Facebook, Twitter, LinkedIn, Google+ and Instagram. Schedule social media posts at once, or in advance, and push content out straight from Thryv. Access Thryv's library of pre-written posts to gain inspiration and save time.
Online Payment Processing: Process credit card payments within Thryv both online, or on the spot in person. Thryv integrates with PayPal's Braintree to offer the most competitive rates in the market. Businesses can also send professional, electronic quotes, estimates, invoices and receipts, to help get paid on time, every time.
Online Presence: Businesses can load and lock consistent information across the top business listings sites online including Google, Facebook and more, to improve search engine optimization and get found easily. Thryv also handles online reputation management so business owners can view and manage online ratings and reviews, responding to feedback in real time.
Typical Customers
Freelancers

Small Businesses

(2-50)

Mid-size Companies

(51-500)

Large enterprises

(500 and more)
Markets
Australia, Barbados, Canada, Cayman Islands, United States
Supported Languages
English, Spanish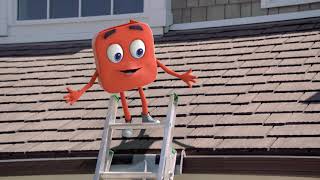 Total features of Thryv: 152
2-Way Messaging
API
Access Controls/Permissions
Accounting Integration
Activity Dashboard
Activity Tracking
Advertising Management
Appointment Management
Appointment Scheduling
Audience Targeting
Automated Publishing
Automated Responses
Automated Scheduling
Automatic Re-ordering
Availability Management
Batch Processing
Billing & Invoicing
Billing Portal
Booking Management
Brand Tracking
CRM
Calendar Management
Calendar Sync
Calendar/Reminder System
Campaign Management
Campaign Planning
Campaign Scheduling
Channel Management
Chat/Messaging
Class Scheduling
Click Tracking
Client Database
Client Management
Client Portal
Communication Management
Confirmation/Reminders
Contact Database
Contact Management
Content Management
Credit Card Processing
Customer Database
Customer Engagement
Customer History
Customer Segmentation
Customer Social Profiles
Customer Support
Customisable Branding
Customisable CTAs
Customisable Invoices
Customizable Fields
Customizable Templates
Data Import/Export
Dental Practice Management
Document Storage
Drip Campaigns
Dynamic Content
Electronic Payments
Email Management
Email Marketing
Email Reminders
Email Templates
Email Tracking
Event Scheduling
Event Triggered Actions
Feedback Management
For Chiropractors
For Healthcare
For Insurance Industry
For Real Estate
For Small Businesses
For Startups
For iPad Devices
Group Scheduling
Image Library
Interaction Tracking
Internal Chat Integration
Invoice Creation
Invoice History
Invoice Management
Job Scheduling
Landing Pages/Web Forms
Lead Capture
Lead Distribution
Lead Management
Lead Nurturing
Lead Segmentation
Live Chat
Marketing Automation
Marketing Calendar
Message Personalization
Mobile Access
Mobile Coupons
Mobile Keywords
Mobile Payments
Monitoring
Multi-Account Management
Multi-Campaign
Multi-Channel Communication
Multi-Channel Data Collection
Multi-Channel Marketing
Multi-Channel Social Integration
Multi-Location
Negative Feedback Management
Online Booking
Online Invoicing
Online Payments
Online Store
Opportunity Management
Patient Records Management
Payment Processing
Pipeline Management
Post Scheduling
Quotes/Estimates
ROI Tracking
Ratings/Reviews
Real Time Notifications
Real Time Updates
Recurring Appointments
Referral Tracking
Reminders
Reporting/Analytics
Response Management
Review Generation
Review Monitoring
Review Notification
Review Request
Room Booking
SMS Marketing
SMS Messaging
SMS Reminders
Sales Reports
Scheduled Messaging
Scheduling
Search Marketing
Search/Filter
Segmentation
Self Service Portal
Sentiment Analysis
Shortcodes
Social Marketing
Social Media Integration
Social Media Monitoring
Social Promotion
Source Tracking
Tagging
Tax Calculation
Template Management
Third Party Integrations
WYSIWYG Editor
Web-based Deployment
Website Analytics
Website Management
Square Point of Sale
#1 Alternative to Thryv
Square Point of Sale is a POS solution for Android and iOS devices which includes tools for managing payments, digital...
EZ Texting
#2 Alternative to Thryv
EZ Texting delivers the smartest, fastest, easiest, and most reliable ways to connect with your audience.
MailerLite
#3 Alternative to Thryv
MailerLite is an email marketing solution which provides tools for customizable email building, automation, landing...
Textmagic
#4 Alternative to Thryv
Textmagic is an all-in-one text-messaging service for business to bulk send notifications, alerts, reminders, confirmati...
---
Already have Thryv?
Software buyers need your help! Product reviews help the rest of us make great decisions.
Showing 5 reviews of 492
Industry: Health, Wellness & Fitness
Company size: Self Employed
Used

Daily

for

1+ year

Review Source
Overall rating
Value for Money

Ease of Use

Customer Support

Likelihood to recommend

10.0

/10
Great tool for a small business looking to grow!
Reviewed on 13/12/2020
Overall, I'm very happy with Thryv! It helps me come across as more professional, and I like that...
Overall, I'm very happy with Thryv! It helps me come across as more professional, and I like that there are options to scale as my business grows
Pros
Thryv is easy to use and has a lot of the tools I needed for my small business. The scheduling tool and website help me to have a more professional presence.
Cons
Sometimes the app is slow to load, but overall I'm happy with my Thryv experience!
Response from Thryv
Hi Caitlyn, thank you for your review! We are happy to hear that Thryv is meeting your business needs. It is important to make sure you have an online presence now more than ever, and we are glad that you have chosen us to help!
Thryv is constantly looking for ways to improve, and your feedback helps. We have a few things in the works for 2021. To stay up to date, feel free to leave a suggestion in your Thryv software, and you will get a notification of the latest news. - Gabe
Industry: Health, Wellness & Fitness
Company size: 2–10 Employees
Used

Daily

for

2+ years

Review Source
Overall rating
Value for Money

Ease of Use

Customer Support

Likelihood to recommend

10.0

/10
Great comprehensive software package for a small business
Reviewed on 12/07/2023
Very helpful, more useful than I expected when I chose it
Very helpful, more useful than I expected when I chose it
Pros
Love the calendar, CRM, online appts and reminders, and ability to create/edit/send & re-send invoices (& take payment online)
Cons
Searching the CRM -- when you type a first and last name it shows ALL entries that match either the first or last name, and then I have to scroll through to find what I'm looking for. Just show me the perfect match! Or at least make it the first thing I see.
Response from Thryv
Hi Jennifer, thank you for your review. It is great to see how Thryv is helping you stay more organized and helps streamline your customer's experience. Also, thank you for your feedback, I will be sending this to our team for them to look into. In the meantime, you can always submit your suggestions right in Thryv for others to see and vote on! - Gabe
Industry: Construction
Company size: 2–10 Employees
Used for

2+ years

Review Source
Overall rating
Value for Money

Ease of Use

Customer Support

Likelihood to recommend

0.0

/10
Poor Customer Support, still withdraw full price from your account even though they said not
Reviewed on 26/01/2020
I had to reach out to their [SENSITIVE CONTENT HIDDEN] about 1+ years ago in order to get my...
I had to reach out to their [SENSITIVE CONTENT HIDDEN] about 1+ years ago in order to get my website fix because they keep on pushing from one team to another. I have been frustrated with their unprofessional customer services since 2017 and I'm about to send another email to the [SENSITIVE CONTENT HIDDEN] about this ridiculous charge of $199. This is a scam and rip-off from their customers who decided to leave.
Pros
If you have a full-time staff to use this software to run your business then it should be okay.
Cons
1. You need to constantly check your website because you know when they mess it up to become a blank page. You will not get an easy resolution from their CSR without a request to speak with the manager.
2. If you terminate the agreement earlier then they hold you accountable to pay them until the term expired. On the other hand, when the term is expired and they continue to charge you month-to-monthly without giving you the courtesy email to let you know about the term being the change.
3. I was 3 or 4 days into the new month and request to terminate because my contract has been expired for I don't even know how long. [SENSITIVE CONTENT HIDDEN] promised me that she will wave the 1-time pro-rate fee that give me the weekend to retrieve all the emails that I need and forward it to my Google account. That was a lied and on Monday I got charge for the full-price $199. I have appeal with my bank and call Thryv, they have the nerve to tell me that they are not going to refund the charge. If you are looking then stay away from Thryv.
Response from Thryv
Hey Jenny! Very sorry for all the trouble! I sent your concerns over to our Client Care Escalations team! They'll be getting back to you as soon as possible! Please let us know what else we can assist you with. -Chandlor
Industry: Design
Company size: 2–10 Employees
Used

Daily

for

1-5 months

Review Source
Overall rating
Value for Money

Ease of Use

Customer Support

Likelihood to recommend

7.0

/10
Impressive Customer Service and Good Tools
Reviewed on 23/08/2022
Overall, I've enjoyed Thryv. It's a bit more expensive than I ultimately can afford right now...
Overall, I've enjoyed Thryv. It's a bit more expensive than I ultimately can afford right now (being as my business is relatively new and still trying to grow). But, I'm going to stick with it and put in the work to make it a success. Thryv will be of great benefit especially when the ball gets to rolling really well.
Pros
I love that I can get a quick response from Customer Service, and they are always so eager to help. I really love the follow-up meetings with coaches. I really hope these coaching sessions will help my business grow. The social media posting tools are great! The calendar and booking features are great! I would love it if I could give my clients the option to choose from meeting locations, but I'm not seeing that option anywhere. I may check with a coach at some point. Not a big deal though.
Cons
Whew. I've been around and around regarding the auto-billing / auto-invoicing. I have clients that want an invoice each month to pay for the services I provide them. I'm still manually having to create and send these invoices each month. I would LOVE to see this work better and be a little more user friendly.
Response from Thryv
Hi John, thank you so much for your review. It makes our day even better when we hear how Thryv is helping your business by having the tools you need in one spot! We appreciate your feed back and will continue to make improvements where we can. I will be taking this information back to our team. If you ever need assistance, please call our Free 24-Hour Thryv Support line at 844-998-4798. - Gabe
Industry: Environmental Services
Company size: 2–10 Employees
Used

Daily

for

1-5 months

Review Source
Overall rating
Value for Money

Ease of Use

Customer Support

Likelihood to recommend

8.0

/10
A Huge Help for Small Businesses
Reviewed on 25/08/2020
Thryv launched my company and helped me grow to a place where I needed more specific software to...
Thryv launched my company and helped me grow to a place where I needed more specific software to meet my growing needs. I couldn't have imagined a better way to launch my business.
Pros
I love how Thryv puts all the major pieces of software automation for a small business into one location that is easily accessible via a web browser or app. For small business owners who also work in the field, the Thryv App is critical to continue switching out the technician and manager hats.
Cons
Thryv is a great piece of software but, because it is built for a generic audience, lacks features necessary for some specific industries. For me in pest control, there are a lot of pieces of Thryv that would make me want to use it as my primary system; however, because it is missing a couple critical pieces of data that I need to collect (like weather when we are spraying and pesticides we apply), I needed to buy another system which I use more than Thryv.
Reasons for Switching to Thryv
Thryv met my early needs better than either, but I need to use PestRoutes as well now that my company has grown because it offers some mission critical technology that Thryv doesn't, and likely will never, offer because Thryv is not specific to my industry.
Response from Thryv
Hey Garrett, thank you for your feedback, we are excited that you are enjoying Thryv! Our team is always open to feedback. On your Thryv dashboard, you'll see the feedback button in the bottom right-hand corner. Let us know what you would need to make the system work for your industry. We look forward to hearing your ideas.
- Gabe
Thryv FAQs
Below are some frequently asked questions for Thryv.
Q. What type of pricing plans does Thryv offer?
Thryv offers the following pricing plans:
Thryv offers a variety of price points, and works closely with small business owners to identify the right plan that meets their needs. It offers three different packages for: 2 Users, 5 Users or 10 Users. Each package offers tools for reaching customers, generate reviews, staying organized and online payments. Add-ons are also offered.
Q. Who are the typical users of Thryv?
Thryv has the following typical customers:
Self Employed, 2–10, 11–50
Q. What languages does Thryv support?
Thryv supports the following languages:
English, Spanish
Q. Does Thryv support mobile devices?
Thryv supports the following devices:
Android (Mobile), iPhone (Mobile), iPad (Mobile)
Q. What other apps does Thryv integrate with?
Thryv integrates with the following applications:
AWeber, Acuity Scheduling, Better Proposals, BombBomb, Chatfuel, ClickFunnels, Constant Contact, ConvertKit, Dropbox Business, Dropbox Sign, Emburse Abacus, Evernote Teams, FullContact, Gmail, GoCanvas, GoTo Webinar, Google Calendar, Google Contacts, Google Docs, Google Forms, Highrise, HubSpot CRM, Instagram, Invoice Ninja, Join.Me, Jotform, Keap, Limo Anywhere, LinkedIn for Business, LiveChat, Mailchimp, Mailgun, Meta for Business, Microsoft 365, Microsoft Excel, PayPal, Pipedrive, QuickBooks eCommerce, Quickbooks Online, RightSignature, SalesRabbit, Salesforce Marketing Cloud Account Engagement, Salesforce Sales Cloud, Shopify, SignRequest, Slack, Square Point of Sale, Stripe, Thinkific, Trello, Twilio, Twitter/X, WordPress, Zapier, Zoho Books
Q. What level of support does Thryv offer?
Thryv offers the following support options:
Email/Help Desk, FAQs/Forum, Knowledge Base, Phone Support, 24/7 (Live rep), Chat
Related categories
See all software categories found for Thryv.