Project management, task tracking, & professional goal tools
About ClickUp
ClickUp is one app to replace them all. It's the future of work. More than just task management - ClickUp offers docs, reminders, goals, calendars, and even an inbox. Fully customizable, ClickUp works for every type of team, so all teams can use the same app to plan, organize, and collaborate.
ClickUp's core mission is to make the world more productive by removing friction caused by using so many different applications. Built for teams of all sizes and industries, ClickUp's fully customizable and proprietary features make it a must-have for any teams that want to keep everything from design to development in one place. The platform allows deep modularity in the form of add-ons called 'ClickApps', allowing rich customization for each team individually.
ClickUp allows you to create custom views that you can save and share with anyone and is packed full of proprietary features such as Assigned Comments, LineUp™, and Box view for unprecedented management of people. ClickUp's flexibility, simplicity, and ease of use make it a leader in the next generation of work tools.
Compare with Popular Alternatives
Key benefits of ClickUp
ClickUp provides users with eight different view options to help manage projects and organize tasks.
ClickUp users can create custom statuses for each unique project which can be edited, reordered, and colored according to the organization's needs.
Managers are able to assign tasks to several people at a time within ClickUp, as well as manage multiple tasks seamlessly with table view and multitask technology.
ClickUp's board view provides an agile view designed for SCRUM methodology, providing a simple, yet highly informative presentation.
The platform allows users to import data from third party project management apps using ClickUp's proprietary automated importing solution.
Supported Languages
English
Compare with Popular Alternatives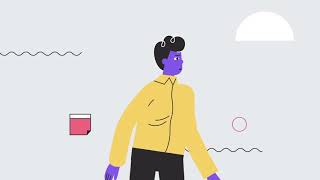 Total features of ClickUp: 243
@mentions
API
Access Controls/Permissions
Activity Dashboard
Activity Tracking
Activity/News Feed
Agile Methodologies
Alerts / Escalation
Alerts/Notifications
Applications Management
Approval Process Control
Archiving & Retention
Assignment Management
Audit Trail
Automated Scheduling
Automatic Time Capture
Availability Indicator
Availability Management
Backlog Management
Bar Chart
Billable & Non-Billable Hours
Billing & Invoicing
Brainstorming
Budget Management
Budgeting/Forecasting
Bug Tracking
Bug/Issue Capture
Business Process Automation
CRM
Calendar Management
Calendar Sync
Calendar/Reminder System
Campaign Management
Capacity Management
Change Management
Client Management
Client Portal
Code Repository Integration
Collaboration Tools
Color Codes/Icons
Commenting/Notes
Communication Management
Compliance Management
Configurable Workflow
Contact Management
Content Management
Contractor Management
Cost Tracking
Cost-to-Completion Tracking
Create Subtasks
Customer Journey Mapping
Customisable Branding
Customisable Dashboard
Customizable Fields
Customizable Templates
Customization
Daily Reports
Dashboard
Dashboard Creation
Data Import/Export
Data Migration
Database Creation
Deadline Management
Deliverables Management
Dependency Tracking
Design Management
Desktop Notifications
Discussions / Forums
Document Generation
Document Management
Document Storage
Drag & Drop
Due Date Tracking
Electronic Signature
Email Alerts
Email Management
Email Marketing
Email-to-Task Conversion
Employee Activity Monitoring
Employee Database
Employee Management
Employee Scheduling
Employee Time Tracking
Event Tracking
File Management
File Sharing
File Transfer
Forecasting
Forms Management
Gamification
Gantt/Timeline View
Goal Setting / Tracking
Graphical Workflow Editor
Guest Access
Idea Management
Idea Ranking
Ideation / Crowdsourcing
Import Tasks
Integrations Management
Interaction Tracking
Internal Chat Integration
Issue Auditing
Issue Management
Issue Scheduling
Issue Tracking
Iteration Management
Job Tracking
KPI Monitoring
Kanban Board
Knowledge Base Management
Knowledge Management
Labor Forecasting
Lead Generation
Lead Management
Marketing Automation
Marketing Calendar
Markup Tools
Media Planning
Meeting Management
Messaging
Microsoft Outlook Integration
Milestone Tracking
Mind Maps
Mobile Access
Mobile Time Tracking
Multi-Department/Project
Multi-board
Multiple Billing Rates
Multiple Projects
Multiple User Accounts
Natural Language Search
Negative Feedback Management
No-Code
Notes Management
Office Suite
Offline Time Tracking
Online Time Clock
Online Time Tracking Software
Overtime Calculation
Parent Task
Percent-Complete Tracking
Performance Metrics
Personalization
Portfolio Management
Predictive Analytics
Presentation Tools
Prioritization
Product Data Management
Product Lifecycle Management
Product Roadmapping
Productivity Analysis
Progress Tracking
Project Estimating
Project Management
Project Planning
Project Planning/Scheduling
Project Scheduling
Project Templates
Project Time Tracking
Project Tracking
Projections
Quotes/Estimates
Real Time Editing
Real Time Notifications
Real Time Reporting
Real-Time Chat
Real-time Updates
Recurring Issues
Recurring Tasks
Referral Tracking
Release Management
Release Planning
Reminders
Remote Access/Control
Remote Support Software
Reporting & Statistics
Reporting/Analytics
Reporting/Project Tracking
Request Management
Requirements Management
Resource Management
Resource Scheduling
Retrospectives Management
Rich Text Editor
Risk Management
Roadmapping
Role-Based Permissions
Sales Pipeline Management
Scheduling
Search/Filter
Segmentation
Single Sign On
Skills Tracking
Social Media Integration
Spend Management
Spreadsheet View
Sprint Planning
Stakeholder Defined Attributes
Status Tracking
Supplier Management
Supports Agile
Supports Scrum
Surveys & Feedback
Synchronous Editing
Tagging
Task Board View
Task Editing/Updating
Task Management
Task Planning
Task Progress Tracking
Task Scheduling
Task Tagging
Team Calendars
Team Chat
Team Management
Template Management
Templates
Territory Management
Testing/QA Management
Third Party Integrations
Ticket Management
Time & Attendance
Time & Expense Tracking
Time Clock
Time Off Management
Time Tracking
Time Zone Tracking
Timeline Management
Timesheet Management
To-Do List
Traceability
Traditional Methodologies
Two-Factor Authentication
User Level Management
Utilization Reporting
Vacation/Leave Tracking
Version Control
Video Chat
Visual Workflow Management
Visualization
Workflow Configuration
Workflow Management
iCalendar Support
monday.com
#1 Alternative to ClickUp
monday.com is a cloud-based Work OS, where teams create workflow apps in minutes to run their processes, projects, and...
Asana
#2 Alternative to ClickUp
Asana is a work and project management solution for teams. You can organize everything—from company objectives to...
Ravetree
#3 Alternative to ClickUp
Ravetree is an all-in-one work management solution for project-driven organizations and teams with tools for managing...
Wrike
#4 Alternative to ClickUp
Wrike is a collaboration & project management tool that helps users manage projects from start to finish, providing...
---
Already have ClickUp?
Software buyers need your help! Product reviews help the rest of us make great decisions.
Write a Review!
Showing 5 reviews of 2,164
Industry: Information Technology & Services
Company size: 201-500 Employees
Used

Daily

for

6-12 months

Review Source
Overall rating
Value for Money

Ease of Use

Customer Support

Likelihood to recommend

10.0

/10
Great Tool for My Small Projects
Reviewed on 25/02/2021
I loved it overall especially because of its pricing as compared to some of the other options in...
I loved it overall especially because of its pricing as compared to some of the other options in the market.
Pros
Great experience with the product initially I was a bit hesitant to use and recommend it because I did not know about the product at all but once I started using it I fell in love with it.
ClickUp support is excellent and the team behind its development is vibrant because one can see with frequent improvements and updates to the platform
They keep on adding innovative features to the product which you will not find in your conventional project management software
Cons
It can be difficult in start because of so many things in place but once you get to know the features you fell in love but start can be cumbersome.
Because of so many of the features initial set up can be difficult for some.
Industry: Professional Training & Coaching
Company size: 2-10 Employees
Used

Daily

for

1+ year

Review Source
Overall rating
Ease of Use

Customer Support

Likelihood to recommend

9.0

/10
A Complete and Comprehensive Product but Complex interface and usage.
Reviewed on 31/03/2021
I use ClickUp for project management and to oversee the majority of the tasks that our startup is...
I use ClickUp for project management and to oversee the majority of the tasks that our startup is focused on. It's an outstanding platform for communicating with others. It has assisted us in reducing the number of meetings needed and speeding up procedures by three times.
Once we were familiar with the interface, our productivity and project management improved significantly.
Pros
The ease of Project Management is bliss to experience on ClickUp. Any project manager/manager/team leader can easily create and assign projects and tasks to their coworkers, team members, subordinates, etc. Also, the ease of scheduling and setting due dates is extremely helpful especially for companies like us, that are just starting up and don't have dedicated project managers, ClickUp helps to ease the role by a lot. The inbox feature in ClickUp is really useful as it provides an intricate to-do list and tells you exactly what you have to do and everything. ClickUp integrates well with numerous tools. Most of the tools, that we were using, were available in ClickUp integration and hence, it increased our productivity further.
Cons
ClickUp has a lot of functions, and it can be difficult to work out what they are and how to use them. To anyone, who is using it for the first time, I would recommend that please spend some time getting to know the tool before attempting to use it. It would save you a lot of time in the long run. ClickUp has some wonderful functionality that would be lost if they were not adequately used and streamlined.
Also, some of the features that I feel could have been better are budgeting and KPIs.
Industry: Internet
Company size: 2-10 Employees
Used

Daily

for

1-5 months

Review Source
Overall rating
Ease of Use

Likelihood to recommend

6.0

/10
Clickup is packed with features, but it needs some polishing
Reviewed on 31/03/2019
Clickups main strength is to give the user full control over how they want to manage their tasks...
Clickups main strength is to give the user full control over how they want to manage their tasks and checklists, while also give the option to viw them the way they prefer it. There is a bit of a learning curve with clickup, but one you get the hang of it, clickup has the possibility of saving a lot of time (for example with recurring tasks for us).
For the productivity freaks like me, clickup is an uncut diamond that need a lot of polishing (mainly better styling in terms of visibility of featues - especially for people with bad eyesight like my girlfriend - but also in terms of using the screen space as optimally as possible). I hope that with time the styling gets updated such that new users can get the same enjoyment out of this system as we have when we applied our own styling to clickup.
Pros
I like that there is so many ways you can customize and view you tasks, which was vital for my girlfriend and i who uses clickup for managing our daily lifes together and for our jobs. The primary reason we switched to clickup was the ability to make recurring tasks, such that we could keep track of maintenace tasks in our home that doesn't have to be done every week.
Before i managed this manually for us, but now we have automated this with clickup. In combination with this we wanted to have one system to manage all over our tasks, reminders and notes, which clickup can do for us. We also wanted to be able to switch views, bacause my girldfriend wants to see tasks in a list view, where i prefer a board view, which was what the main thing that convinced my girlfriend to switch over from trello, which doesnt have this feature.
Cons
The main problem we have with clickup is the overall styling and layout of clickup. Mainly many of the colors in the app is too neutral and often just different shades of grey, which makes it hard to distinguish one thing from another.
Also the acitivity overview in each task is WAY to big, and it would be cool if this was made an optional thing to view, which was hidden at default or could be set to hidden in the settings because we rarely use it.
Lastly the individual elements on the views and for each task has way to much padding around them, which makes it such that you almost cant see any of the important (in my opinion) things on each task, whick is the checklists and the subtasks, which gets pushed out of view when you are rolled to the top of the task, especially when viewing things on a laptop. This also applies to list view, where the tags (which is also hard to read for my girlfriend with bad eyesight) could be moved out to the right instead of being underneath the task name to fill less on the screen so more can be viewed.
To try and make up for these problems, i have actually made my own styling to clickup (i am a system developer myself in my daily job) to solve many of the isues we have with it. When these things are solved, clickup becomes much more intuitive and user friendly to us.
We hope that with time the styling will improve such that we dont have to make out own styling, but in the meantime we get around these issues by this method.
Industry: Marketing & Advertising
Company size: 2-10 Employees
Used

Daily

for

6-12 months

Review Source
Overall rating
Value for Money

Ease of Use

Customer Support

Likelihood to recommend

8.0

/10
Diamond in the rough
Reviewed on 06/04/2021
A good start. Has the potential to become a great contender to market leaders like JIRA, Asana, and...
A good start. Has the potential to become a great contender to market leaders like JIRA, Asana, and Monday.com etc. But they really need to beef up their UX and optimizations teams. They really need to stop adding more fringe features, and focus more on polishing the essential, core functions.
Pros
Has a LOT of features. Very flexible in theory & concept and allows you to play with your data, plans, timelinnes, tasks etc in many many ways to find the insight you're looking for.
Cons
Too many micro-features. Sometimes when you try to appeal to EVERYONE, it makes you look less focused and cluttered. There's so much of tiny little fidgets and trinkets in there that sometimes it gets a bit stressful trying to navigate the interface. Also the apps, and more importantly the notifications need a LOT of TLC. A long way to go before I can completely abandon the web/desktop apps for mobile version.
Industry: Media Production
Company size: Self Employed
Used

Daily

for

1+ year

Review Source
Overall rating
Value for Money

Ease of Use

Customer Support

Likelihood to recommend

10.0

/10
ClickUp: The Best Task Management Application I've Ever Used
Reviewed on 12/02/2021
It was pretty easy to get started using ClickUp, though it has many features to learn and use. I...
It was pretty easy to get started using ClickUp, though it has many features to learn and use. I also found it pretty easy to transfer my many of project lists in Todoist over into ClickUp.
Pros
I've used over eight different task management applications over the last 10 years, and finally ClickUp solves 90% of my path management needs. It seems like ClickUp offers new features and updates on a nearly weekly basis. It includes several different ways to view tasks and projects, as well as the ability to keep track of goals and milestones. I like how I can easily create templates for projects, tasks, and lists, as well as archive lists for later use. The development framework for ClickUp allows developers to keep adding features to the application, but at the same time maintain the core user interface. Though I don't use ClickUp as part of a team, it does come in handy when I invite and share projects or tasks list with guests. ClickUp may be more than what many people need, but it is one of the best applications I pay an annual subscription for.
Cons
I wish ClickUp allowed for assigning reminders to individual tasks rather than assigning universal reminders to all scheduled tasks.
ClickUp FAQs
Below are some frequently asked questions for ClickUp.
Q. What type of pricing plans does ClickUp offer?
ClickUp offers the following pricing plans:
Starting from: USD 5.00/month
Pricing model: Free, Subscription
Free Trial: Available
Q. What are the main features of ClickUp?
We do not have any information about ClickUp features
Q. Who are the typical users of ClickUp?
ClickUp has the following typical customers:
Self Employed, 2-10, 11-50, 51-200, 201-500, 501-1,000, 1,001+
Q. What languages does ClickUp support?
ClickUp supports the following languages:
English
Q. Does ClickUp support mobile devices?
ClickUp supports the following devices:
Android (Mobile), iPhone (Mobile), iPad (Mobile)
Q. What other apps does ClickUp integrate with?
ClickUp integrates with the following applications:
Asana, Bitbucket, Clockify, Dropbox Business, Everhour, GitHub, GitLab, Google Calendar, Google Drive, Google Workspace, Harvest, JIRA Service Management, Jira, LambdaTest, Microsoft Outlook, OneDrive, Sentry, Slack, TMetric, Time Doctor, TimeCamp, Todoist, Toggl Track, Trello, Zapier
Q. What level of support does ClickUp offer?
ClickUp offers the following support options:
Email/Help Desk, FAQs/Forum, Knowledge Base, Phone Support, 24/7 (Live rep), Chat
Related categories
See all software categories found for ClickUp.