Low-code platform to build custom business apps
About Zoho Creator
Zoho Creator offers a first of its kind drag-n-drop interface to create tables/forms, design, schedule workflows and perform a variety of automated actions.
Zoho Creator's powerful tools for data collection and management, analysis, reporting and collaboration make it the smart choice for small to large organizations to run their business online, without any additional costs, infrastructure, or software.
Zoho Creator is used by more than 2 million users, and 3 million apps have been already created. Don't let complex looking workflows and business rules scare you.
Zoho Creator is completely non-programmer friendly. Use the intuitive and feature-rich platform to build your custom database applications. Just write your business rules and let the software handle deployment and hosting. You can create your own forms/tables afresh or import data from standard formats (.xls .csv .mdb) and get your database application online within minutes, really!
Pricing starting from:
USD 25.00/month
Free Version
Free Trial
Subscription
Key benefits of Zoho Creator
Zero Infrastructure

When you use Zoho Creator you don't have to worry about anything technical - you can just create your databases and put them into production right away. We take care of all the security, uptime, backups and upgrades. You can stay focused on what you're good at and we'll handle the rest.
Mobile Apps for iOS, Android

Any app created on Zoho Creator is readily available as a mobile app with no mobile-specific development. Your team members and clients can also download the Zoho Creator mobile app and can access real-time data all the time. Zoho Creator helps you to stay connected to your data all the time.
Time to Market

Zoho Creator provides a flexible and easy-to-use platform to build databases over the web that significantly reduces the development time. Zoho Creator helps you achieve your time to market by offering intuitive drag-and-drop interface to build forms/tables without coding. You can create your database either by importing data from your spreadsheet or from your MS Access database (.mdb) file.
No Database Complexities

Zoho Creator platform takes away all the database complexities with creating tables, modifying the structure of the tables and maintenance headaches like - Storage, Availability and Security. Zoho Creator offers admin(who creates) flexibility to modify table attributes and transform both data and table structure, while allowing users(who access) full access to the database. All the changes and modification are made instantly without any delay or patch.
Flexible and Agile Development Process

Zoho Creator offers intuitive drag-and-drop interface to create tables/Forms and add business rules. You can build custom databases without coding. Zoho Creator's flexible and scalable approach enables admin to modify the structure of the database and the data while allowing users full access to the database. You can create custom databases in quick time that scales with your businesses.
Workflow and Business Rules over the web

Zoho Creator is incorporated with Deluge Script, a easy-to-use scripting language that lets users to design business workflows and perform a variety of automated actions based on the criteria specified. No programming skills required, just drag-and-drop actions, triggers. Deluge Script makes it easy to create powerful database apps quickly.
Secure Database Hosting

Zoho Creator platform provides highly available, scalable and secure hosting infrastructure. All Zoho Creator applications and the informations within the application are remotely stored and hosted on Zoho web servers, which are monitored 24 hours a day, 365 days a year. We employ industry-standard practices like SSL encryption, around-the-clock security of our data center, back-up and recovery systems. Refer the Zoho FAQ section for more info
Active Developer Community

Zoho Creator has built a strong community of independent developers and ISV's who can help you in your database development process. Zoho Creator Forum is the place to share knowledge, ideas with each other and also to post questions, issues and get help from the experts. Zoho Creator team (the guys behind the platform) also pitch-in to provide solution and help you to solver your problem.
Markets
United Arab Emirates, Australia, Canada, China, United Kingdom, India, United States
Supported Languages
English, French, Japanese, Portuguese, Spanish, zh-hant
Pricing starting from:
USD 25.00/month
Free Version
Free Trial
Subscription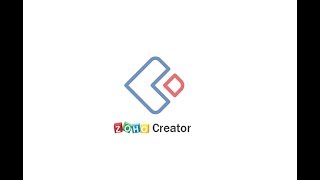 Total features of Zoho Creator: 273
3PL Management
AI-assisted Development
API
Access Controls/Permissions
Accounting
Accounting Integration
Action Item Tracking
Action Management
Active Directory Integration
Activity Dashboard
Activity Management
Activity Tracking
Activity/News Feed
Ad hoc Reporting
Alerts / Escalation
Alerts/Notifications
Applicant Tracking
Application Access Control
Application Management
Appointment Management
Appraisal History
Approval Process Control
Assessment Management
Asset Management
Asset Tracking
Assignment Management
Attendance Management
Attendance Tracking
Audit Management
Audit Trail
Authentication
Auto-Responders
Automatic Backup
Availability Indicator
Backup and Recovery
Barcode / Ticket Scanning
Barcode Printing
Barcode Recognition
Barcoding/RFID
Bid Management
Billable Items Tracking
Booking Management
Built-In Database
Business Process Automation
Business Process Control
CRM
Calendar Management
Campaign Analytics
Campaign Management
Change Management
Change Order Management
Channel Management
Client Management
Client Portal
Collaboration Tools
Collaborative Development
Commenting/Notes
Compatibility Testing
Compliance Management
Compliance Tracking
Configurable Workflow
Configuration Management
Contact Database
Contact Management
Content Library
Content Management
Contract/License Management
Conversion Tracking
Corrective and Preventive Actions (CAPA)
Cost Tracking
Credit Check
Cross Docking
Custom Development
Customer Database
Customisable Branding
Customisable Dashboard
Customisable Forms
Customizable Fields
Customizable Reports
Customizable Templates
Customization
Dashboard Creation
Data Aggregation and Publishing
Data Dictionary Management
Data Import/Export
Data Migration
Data Modeling
Data Profiling
Data Replication
Data Storage Management
Data Visualization
Database Conversion
Debugging
Delivery Tracking
Demand Forecasting
Deployment Management
Disaster Recovery
Distribution Management
Document Management
Document Storage
Drag & Drop
ERP
Electronic Payments
Electronic Signature
Email Alerts
Email Invitations & Reminders
Email Management
Email Marketing
Employee Communities
Employee Database
Employee Directory
Employee Management
Employee Onboarding
Employee Portal
Employee Profiles
Employee Time Tracking
Equipment Maintenance
Equipment Tracking
Event Calendar
Event Management
Event Ticketing
Expense Claims
Expense Tracking
Faculty/Staff Management
Feedback Management
File Management
File Sharing
File Transfer
Financial Reporting
Fleet Management
Forms Creation & Design
Forms Management
Forum / Discussion Board
Graphical User Interface
Graphical Workflow Editor
HR Management
HTML5 Technology
Help Desk Management
IT Incident Management
Import/Export Management
Incident Reporting
Indexing
Integrated Development Environment
Integrations Management
Interaction Tracking
Inventory Management
Inventory Replenishment
Inventory Tracking
Investigation Management
Invoice Management
Iteration Management
Job Application Management
Job Tracking
Knowledge Management
Lead Capture
Lead Distribution
Lead Management
Lead Qualification
Lease Tracking
Leave Tracking
Lifecycle Management
Maintenance Management
Maintenance Scheduling
Mobile Access
Mobile Development
Monitoring
Multi-Channel Communication
Multi-Currency
Multi-Language
Multi-Location
Multiple Programming Languages Supported
Multiple Projects
NOSQL
No-Code
OSHA Compliance
Offboarding
Onboarding
Online Payments
Order Entry
Order Management
Order Processing
Order Tracking
PDF Conversion
Partner Portal
Performance Analysis
Performance Appraisal
Performance Metrics
Performance Monitoring
Point of Sale (POS)
Pre-built Templates
Process Change Tracking
Process Modeling & Designing
Procurement Management
Project Management
Project Templates
Project Time Tracking
Project Workflow
Projections
Purchase Order Management
Purchasing & Receiving
Real Time Analytics
Real Time Data
Real Time Reporting
Real-time Updates
Receipt Management
Recruitment Management
Relational
Reminders
Reporting & Statistics
Reporting/Analytics
Requirements Management
Requisition Management
Retail Inventory Management
Returns Management
Revenue Management
Safety Incident Management
Sales Forecasting
Sales Orders
Sales Reports
Sales Tax Management
Search/Filter
Self Assessment
Self Service Portal
Shipping Management
Sick Leave Tracking
Single Sign On
Software Development
Source Control
Sourcing Management
Status Tracking
Strategic Planning
Subscription Management
Summary Reports
Supplier Management
Supply Chain Management
Support Ticket Management
Support Ticket Tracking
Survey/Poll Management
Surveys & Feedback
Task Management
Task Planning
Task Progress Tracking
Task Scheduling
Tax Management
Templates
Tenant Portal
Tenant Tracking
Third Party Integrations
Time & Expense Tracking
Time Off Requests
Timesheet Management
Transaction History
Transaction Monitoring
Transportation Management
URL Customization
Vacancy Management
Vacation/Leave Tracking
Vendor Master Data Management
Vendor Payment
Version Control
Virtualization
Visitor Tracking
Visual Modeling
Visual Workflow Management
WYSIWYG Editor
Warehouse Management
Web App Development
Web Forms
Web/Mobile App Development
Website Management
Work Order Management
Workflow Configuration
Workflow Management
Odoo
#1 Alternative to Zoho Creator
Odoo is a fully-integrated, customizable, and open-source suite of business applications. A majority of the business...
monday.com
#2 Alternative to Zoho Creator
monday.com is a cloud-based Work OS, where teams create workflow apps in minutes to run their processes, projects, and...
HarmonyPSA
#3 Alternative to Zoho Creator
HarmonyPSA supports the entire business lifecycle, from lead generation to contract renewal. It is designed...
Caspio
#4 Alternative to Zoho Creator
Caspio is the world's leading LOW-CODE platform for building online database applications without having to write code.
---
Already have Zoho Creator?
Software buyers need your help! Product reviews help the rest of us make great decisions.
Write a Review!
Showing 5 reviews of 123
Industry: Nonprofit Organization Management
Company size: 2-10 Employees
Used

Weekly

for

1-5 months

Review Source
Overall rating
Ease of Use

Likelihood to recommend

7.0

/10
Just what we needed!!
Reviewed on 27/03/2020
A cost-effective way of designing your own CRM, great for non-profits who need to store specific...
A cost-effective way of designing your own CRM, great for non-profits who need to store specific information relating to their service users.
Pros
We had been looking for a CRM to meet out needs for a long time, trial and many errors left us frustrated and with limited funds, we didn't have the money to have one designed for us. We then met Zoho Creator...WOW! we were able to make our own customised CRM that is exactly how we want it, using forms and subforums. Affordable subscription, ability to make any changes to the layout and always the option to upgrade or add moe users.
Cons
It took us a while to get to grips with the layouts and moving around fields but once we checked the tutorials we were well away.
Industry: Music
Company size: Self Employed
Used

Weekly

for

2+ years

Review Source
Overall rating
Ease of Use

Customer Support

Likelihood to recommend

9.0

/10
Happy User
Reviewed on 10/02/2021
Tracking billing, services, expenses, and clients in one place has made zoho my one stop shop....
Tracking billing, services, expenses, and clients in one place has made zoho my one stop shop. Great customer service whenever I need it.
Pros
It is what you put into it. I'm happy with mobile access through the web and endless customization abilities.
Cons
Some time so many customizable options can be overwhelming. It's clean, but if you aren't in it regularly and they make a big backend design change... you may get lost really easy.
Industry: Food Production
Used

Daily

for

2+ years

Review Source
Overall rating
Ease of Use

Likelihood to recommend

0.0

/10
Security flaw within Zoho Creator
Reviewed on 09/09/2017
Pros
I've been using this app for a couple of years and a lot of my business is based around it. I would usually rave about how good it is
Cons
I have a data security issue with the app. The product claims that your user data is protected, but there is a flaw with the way the dropdown menu data is shared. Lets say you enter some data in one sheet, and want to use this data in another sheet via a dropdown menu. Not only is your data shown, but so is everyone else. This cannot be fixed by profiles / roles / filters etc. I am on the unlimited users plan and this is a serious flaw in the system for me. I have been unable to further develop my app for a month or so and take it to the next level for my business.
I have communicated this with Zoho and they have acknowledged the issue and told me a developer can fix the problem. I have paid one of their certified developers to fix this for me - but he just took my money and hasn't been in touch for a month or so. I have made a formal complaint to Zoho about him, but he is still listed on their website as a certified and recommended developer. I have asked numerous times for help and have got no where. I am now just being passed from one unknown support person to the next. I am absolutely fed up. It seems that this issue could be solved in an hour or so, but I have now probably spent over 12 hours of my own time on it and still don't have a solution.
Industry: Publishing
Company size: 11-50 Employees
Used

Daily

for

2+ years

Review Source
Overall rating
Value for Money

Ease of Use

Customer Support

Likelihood to recommend

9.0

/10
Extremely Versatile - Perhaps Too Versatile.
Reviewed on 25/11/2019
All in all, I would rate my experience as a 9 out of 10. Building basis databases and creating...
All in all, I would rate my experience as a 9 out of 10. Building basis databases and creating reports is very straightforward and by and large you can do a lot of things with their drag-and-drop interface quite easily. I do admit to not being very impressed with their support, and occasionally we've had issues with server uptime, but their pricing is fair and the tool is powerful. In spite of the shortcomings I have expressed, I still wouldn't hesitate to deploy Zoho again in another enterprise. It continues to drive our daily production schedule with hundreds of projects simultaneously in motion.
Pros
I ran a web development firm for nearly 20 years prior to moving into a different industry, so I knew the power of databases and the importance of them in day to day processes. Moving in to a startup with zero infrastructure, one of my first tasks was to get a production database going. We struggled along for awhile passing Excel spreadsheets back and forth for a few months and quickly outgrew that.
I did not want to create a web app from scratch with mySQL. We didn't have the developers, time, or budget to do that. So, I started looking around for a tool that would let me do what I needed to do. Zoho Creator was a perfect match. To be honest, there's not much you can't do with this tool. It will probably handle 90% of what most mid-sized businesses need. It's totally customizable, and their Deluge programming language lets you do special things that most basic web-based drag-and-drop solutions wouldn't be able to handle.
To be honest, Zoho is almost too powerful. It fits our needs and we've barely scratched the surface of its abilities.
Cons
The documentation for Zoho Creator is fair, but if you can't get your questions answered through their knowledge base, finding an expert isn't easy. Their support email is not too helpful. And while they do have a database of experienced Deluge developers that you can call on, it seems a little cumbersome to have to bring in a third party. Also, there are a couple of different versions of Zoho Creator currently in deployment. So, depending on which version your account is on, the documentation might differ - the features certainly do differ. It's a very very powerful product, but because it is a closed-source, proprietary solution, you're somewhat at the mercy of Zoho to get answers to your programming questions.
Industry: Banking
Company size: 201-500 Employees
Used

Daily

for

2+ years

Review Source
Overall rating
Value for Money

Ease of Use

Customer Support

Likelihood to recommend

10.0

/10
An Incredible Builder of Mobile Applications
Reviewed on 14/01/2019
Zoho Creator has always been one of my top softwares because of its incredible capabilities and...
Zoho Creator has always been one of my top softwares because of its incredible capabilities and ease of use when making simple mobile applications.
Pros
With Zoho Creator, I do not need to have the best programming skills to build a mobile app. The process is not difficult at all. Zoho Creator is a great online platform that makes it easy to build simple but excellently-looking mobile applications. I like the ease of use of Zoho Creator.
Cons
Zoho Creator continues to be my favorite builder of mobile applications. The only con I have about it is the slow support team.
Zoho Creator FAQs
Below are some frequently asked questions for Zoho Creator.
Q. What type of pricing plans does Zoho Creator offer?
Zoho Creator offers the following pricing plans:
Q. Who are the typical users of Zoho Creator?
Zoho Creator has the following typical customers:
Self Employed, 2-10, 11-50, 51-200, 201-500, 501-1,000, 1,001+
Q. What languages does Zoho Creator support?
Zoho Creator supports the following languages:
English, French, Japanese, Portuguese, Spanish, zh-hant
Q. Does Zoho Creator support mobile devices?
Zoho Creator supports the following devices:
Android (Mobile), iPhone (Mobile), iPad (Mobile)
Q. What other apps does Zoho Creator integrate with?
Zoho Creator integrates with the following applications:
Box, Dropbox Business, Google Drive, Google Maps, Google Workspace, OneDrive, PayPal, QuickBooks Online Advanced, Salesforce Sales Cloud, Twilio, WordPress, Zoho Analytics, Zoho Books, Zoho CRM, Zoho Desk, Zoho Invoice, Zoho Recruit, Zoho Subscriptions
Q. What level of support does Zoho Creator offer?
Zoho Creator offers the following support options:
Email/Help Desk, FAQs/Forum, Knowledge Base, Phone Support, 24/7 (Live rep), Chat
Related categories
See all software categories found for Zoho Creator.